Overview
Beginning with pre-hospital care that includes Medic One and Airlift Northwest, emergency medical services are delivered to burn-injured persons throughout the Northwest region of Washington, Alaska, Montana and Idaho. Once people are transported to Harborview Medical Center (in Seattle, Washington), the region's only Level 1 trauma center, experts in burn care, plastic surgery and rehabilitation medicine come together as one multidisciplinary team to provide individualized care to meet the specific needs of each patient.
The UW Medicine Regional Burn Center at Harborview Medical Center is a verified burn center by the American Burn Association and the American College of Surgeons Committee on Trauma. Our inpatient rehabilitation program is recognized by the Committee on Accreditation of Rehabilitation Facilities (CARF) and is rated highly for our hospital-based rehabilitation program by US News and World Report. We have a comprehensive team of surgeons, physiatrists, nurses, physical therapists, occupational therapists, recreation therapists, social workers, vocational rehabilitation counselors, psychologists, and spiritual counselors. Our outpatient burn/plastic surgery clinic provides the full complement of therapies and nursing care to address burn-related issues during recovery and rehabilitation.
UW Medicine Regional Burn Center Mission
The Burn Team aims to maximize recovery for patients through exceptional care, education, advocacy and research.
Our philosophy is centered in the following:
Professionalism:

Treat patients, families and colleagues with respect and compassion
Advocate, listen, acknoweldge and explain in a confidential manner
Be accountable for the care we deliver

Excellence:

Recognize positive behaviors and seek self-improvement
Promote the mission, vision and values of UW Medicine

Team work:

Champion interdisciplinary collaboration at every opportunity

Innovation:

Provide state-of-the-art care and education
Conduct cutting-edge research
Explore new ideas and possibilities

Inclusion:

Acknowledge and honor diverse experiences, values and viewpoints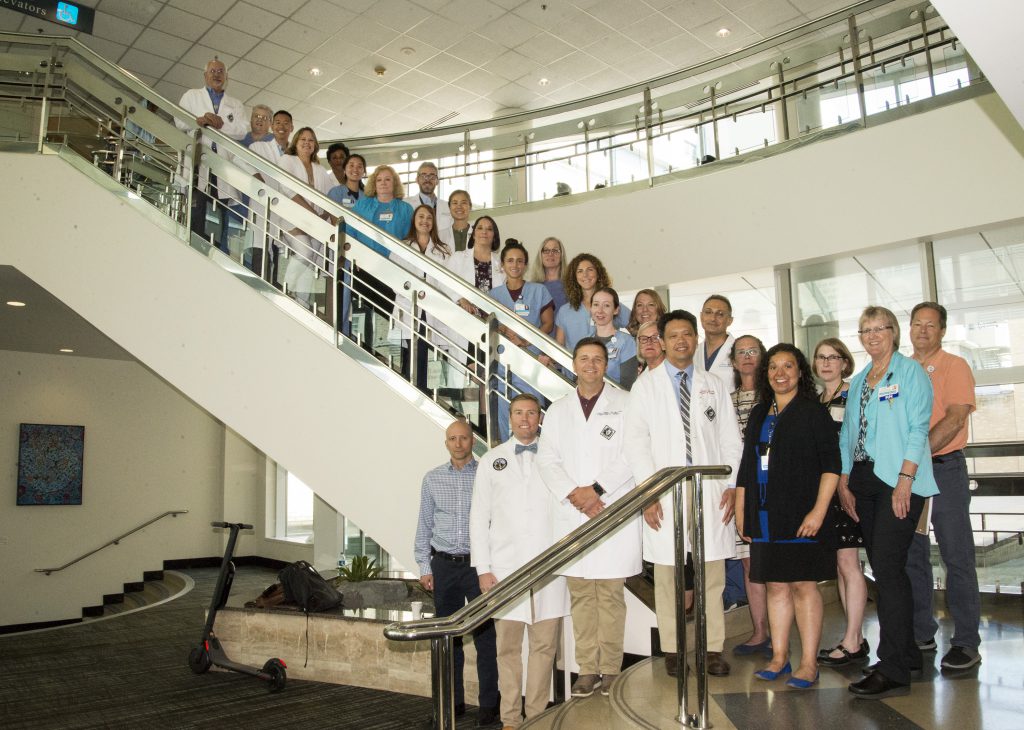 More about the UW Medicine Regional Burn Center…

Video:  Inside the Harborview Burn Unit