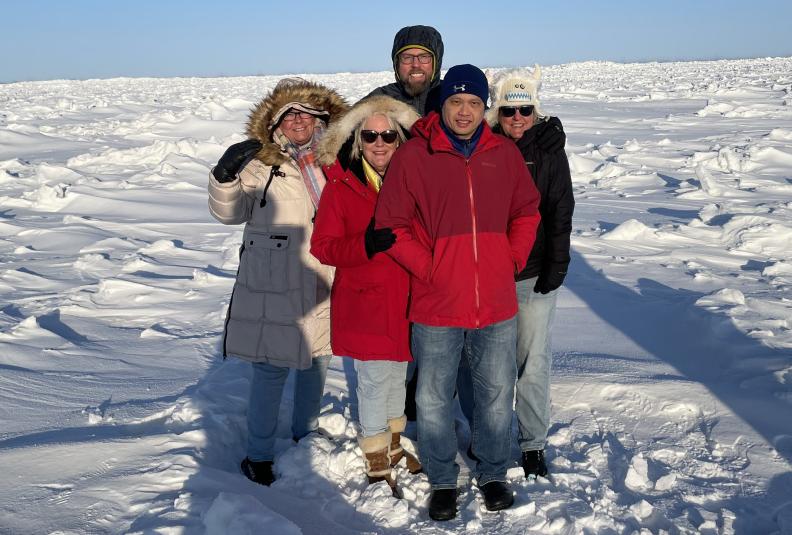 Pictured on the frozen Arctic Ocean (L to R) are UW team members, Maria Paulsen, Gretchen Carrougher, Barclay Stewart (back row), Tam Pham, and Carolyn Blayney
Members of the NWRBMS and UW Burn Center traveled to Utqiaġvik (pronounced UUT-kee-AH-vik; Barrow), Alaska in March 2023 to teach the Advanced Burn Life Support (ABLS) Provider Course.
Utqiaġvik is one of the northernmost cities in the world and is the northernmost in the US. As part of our efforts to support Alaska providers and first responders, ABLS instructors from our Center teach in different cities within Alaska upon request.
Our thanks to the Arctic Slope Native Association (ASNA) who supported this educational effort.