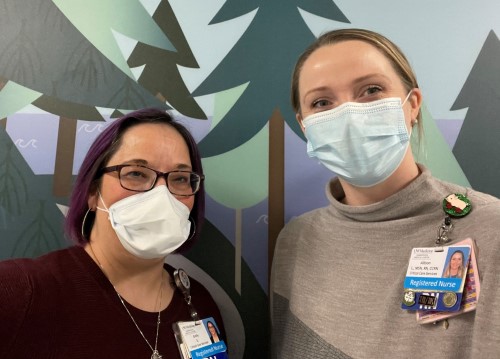 In February 2022, the American Burn Association (ABA) National Leadership Conference convened local ABA members and our congressional representatives – virtually.
Carolyn Blayney, BSN, RN, Emily Eschelbach, BSN, RN,  Allison Larimore, MSN, RN, CCRN,  and Jolanda Tate, MSN, RN, CCRN met to discuss National Burn Awareness Week and the Military Burn Research Program (MBRP).
Collectively, this UW/HMC burn center team met with several Washington state congressional members. Representative Suzan DelBene (WA-1) and Representative Adam Smith (WA-9) were present, and both voiced their continued support of the MBRP. The team also met with staff members for Representatives Rick Larsen (WA-2), Cathy McMorris Rogers (WA-5), Pramila Jayapal (WA-7), Marilyn Strickland (WA-10), Senator Maria Cantwell and Senator Patty Murray to thank them for taking time to meet and help spread our burn injury prevention messaging.
Other topics of discussion included the relationship between the UW Medicine Regional Burn Center and Joint Base Lewis-McChord, and burn survivor resources for veterans and opportunities for improvement in telemedicine.