Welcome!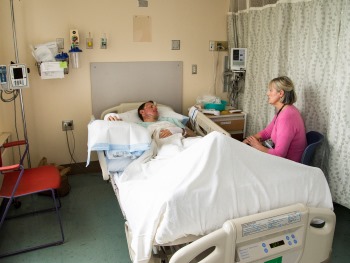 Returning to work is an important phase of recovery after burn injury. Working has many rewards besides income—it can give you a sense of purpose and confidence, provide social opportunities, help your physical and emotional recovery, and improve your overall quality of life and sense of well-being.
Now that you are thinking about returning to work there are many issues to consider. This website is a tool to help you think about, get ready for and return to or find a work situation that is comfortable for you.
Remember that you are not alone. You can get help from your burn center, your health provider, your employer, or other community resources to help you take the steps necessary to return to work safely and successfully.
Research at the University of Washington Burn Model System has made us a leader in understanding what burn injury patients need in order to successfully return to work.
Who should use this website?
Even though we use the word "you" to mean a person with a burn injury, this website is also designed for employers, clinicians, and vocational counselors who are working with a person with a burn injury and want to know about the return-to-work process.